So let me think…hmmm… a teaching assistant you say?
Frumpy skirt? Check.
Half-moon spectacles, perched on the end of her nose? Check.
A cardigan held together with industrial stitching? Check.
Stereotypical view of a teaching assistant? Check, check, check.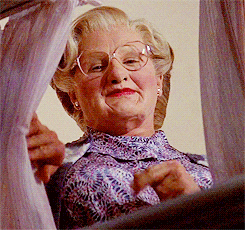 Let's hope that's not the way you pictured your teaching assistant before you met them!
The Role of the Teaching Assistant
The role of the TA has changed dramatically in the last twenty years. Once the job of mums who had a few spare hours on their hands, tidying up the classroom, getting photocopying done and washing out the paint pallets, it is now a very different ball game.
Gone are the casual contracts, wiping down tables and listening to readers. In their place are qualifications in child development, 'higher-level' options for those who wish to pursue them and knowledge of at least a hundred interventions.
Okay, maybe not a hundred, but I bet your teaching assistant knows a fair few.
But how can you develop a good relationship with your TA? How can you make sure that you both get as much as you can from the experience?
Classroom support:
In 2004, when I started teaching, I didn't have a teaching assistant in my class.
I taught Year 1… (I thought that warranted its own line).
Most of the teaching assistants were in KS2, working with children who needed boosting for SATS or those who had statements for SEND.
At the time, I can remember thinking, 'wow, this is quite hard work' but never thought to question it.
Luckily for me I had a fantastic class of children and although it was hard at times, I managed and thoroughly enjoyed my first year.
However, things changed in the September of my second year.
I went into the new academic year with a sense of confidence; feeling assured that I'd got this teaching thing in the bag. My class had developed into independent learners who had an excellent attitude to learning.
I walked down that corridor with a Mick Jagger-esque swagger.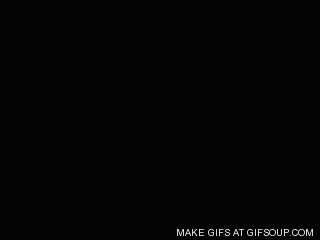 Enter the new class and I genuinely thought I was entering some sort of twilight zone.
Getting a class ready for Y2 in July and then receiving a new class, fresh from Reception in September, is quite the experience.
Mick Jagger had officially left the building.
But luckily for me, I wasn't on my own this time.
I had not one, but two teaching assistants.
Both of them were SEND-specific mind you, but at that point in my career, they were just what I needed.
Learning to manage additional adults
Now as happy as I was to have two adults in my classroom, it presented its own set of problems.
How do I, a 23-year-old teacher, manage two adults in the classroom, one of whom is old enough to be my mother?
I'd done things my way (without singing Sinatra) for a year and now I had to explain my decisions, ideas and lessons to someone else?
I knew that I had to become more organised… and fast.
I am sure if you spoke to either of those teaching assistants now, they would tell you that it took me a while to get a system in place.
A few months in and I finally felt like I had the hang of it and I've been lucky enough to work with fabulous teaching assistants ever since.
But how can you set up a similar system with your teaching assistant? How can you ensure that your relationship enables effective learning to happen in the classroom?
Well fear not my friends, I have 5 steps that will help you along the way.
5 Steps to develop a great relationship with your Teaching Assistant
1. Communication
This is number one for good reason; it's so bloody important. Without it, things can go from bad to worse.
But how can you set up good communication strategies?
By starting as you mean to go on.
Set up a communication book with your TA. In there, you can put messages/jobs/ideas etc. to give them much-needed information.
Obviously you can talk to them too. I'm not asking you to hand the book to them each morning with a look that says, 'all the stuff you need to know is in there; have fun!'
But sometimes things get so busy in school each morning that you may not have time to talk about everything in any great amount of detail.
Email is also a wonderful thing! Some TAs are still getting to grips with using their email system on a regular basis, but try to encourage your TA to use it as often as possible.
If you have notes about a child following a meeting with the SENCO, you can forward them on to your TA to keep them in the loop. If you have a copy of the notes from the staff meeting, send them over. It really is at the push of a button…
Give your teaching assistant plenty of notice for dates of trips, visitors and school events, particularly if they fall on a day that might usually be their day off.
2. Preparation and Organisation
In order to get on swimmingly well with your teaching assistant, it is important that you are an organised person.
If that doesn't come naturally to you, then you're going to need to learn.
Not just because of your relationship with your TA, but because it will help you in so many ways in the world of teaching.
Teaching assistants often say they don't receive planning in advance.
Would you be able to do an effective job if you went into a classroom every day and had to 'wing it' because you didn't know what the plan for the lesson was?
When Robert Webster et al wrote their book, 'Maximising the Impact of Teaching Assistants,' a 'lack of knowing the lesson plan' was one of the key things that TAs found hard to manage.
My words, not Rob's; he put it far more wisely.
And I don't blame them.
It is easy to avoid this if you are able to plan effectively ahead of time, particularly for the core subjects. As soon as you have completed your planning, email it to the TA so that they can read through it before the lesson.
I am assuming that you do your planning the week before a block of lessons. This will ensure plenty of time between the TA receiving the planning and the lessons occurring.
If this isn't the case, then make sure you get it to them as soon as possible.
Stuffing it into their hand as they walk through the door each day is just a 'no-no'.
Well-planned lessons often need resources. Work with your teaching assistant to make sure that both of you know which resources are being used, as well as who is going to get them in place.
Asking your TA to find the clocks five minutes before the maths lesson is due to start isn't great. We've all done it, but it isn't fair to expect all the resource-finding to be done by the TA and, even more importantly, at such short notice.
3. Manners cost nothing
There's no denying it.
Sometimes you have to ask your teaching assistant to do the crap jobs.
Photocopying 30 copies of a test booklet.
Laminating display work.
Taking out the child who is about to be sick.
Working in a school is hardly the most glamorous of professions.
So, tell me this.
Do you thank your teaching assistant every day? If not, when was the last time you thanked them?
Manners go a long way and when you have spent the day asking a colleague to do things, it is only right to thank them.
Not only does this ensure that your TA feels valued and appreciated, it also helps to strengthen that working relationship between you.
Hell, you may even begin to call it a friendship.
You'll be surprised how often a TA can be a shoulder to cry on when things get tough or you're just having a rubbish day.
Comfort and Advice
I remember a parent shouting at me in the playground because her son had missed five minutes off his playtime for poor behaviour choices in the classroom.
The playground seemed to go silent and I felt all eyes on me as I tried to deal with it as best I could. I'm not big on confrontation, so this was well out of my comfort zone.
To my humiliation, as she walked away, I burst into tears and turned to go back into my classroom. My TA, Debbie, had seen this unfolding and had come out to see what was going on.
I won't ever forget that comforting hug or those reassuring words. No it didn't take away the embarrassment, but it did make me realise that there was a friendly ear when I needed it. I will always be grateful to her for that.
Maybe you'll find your TA offers the same comfort and advice during tricky times in your year.
And no, you don't have to be a snivelling wreck to warrant some support.
4. A varied role
Unless your TA is SEND-specific, they need to work with a variety of children.
It is common in classrooms to find the TA working with the lowest ability children for most of the time.
Why?
Because it's hard work.
Now I'm not suggesting that you don't work hard.
What I am suggesting is that quite a lot of teachers spend less time with their lower ability children during the course of the week.
These pupils should be receiving the most teacher input.
This might not be you and if you work with your SEND/lower ability children regularly, I salute you.
But the reality is that teaching assistants working with the lowest ability children became something of the norm. And, like cellophane, it stuck; no matter how much we tried to shake it off.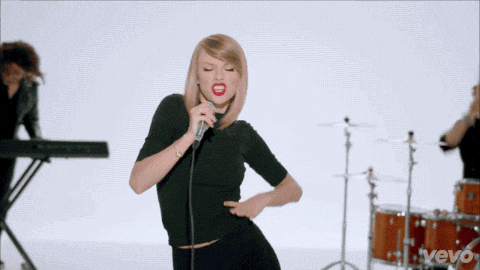 When you're planning, look at the different groups you have and how your TA is deployed each day.
Many children with EHCPs or Statements have hours attached to their provision.  That doesn't mean that only one adult can work with them; a bit of variety is good for the child as well as for all adults involved.
Here's my challenge to you: mix it up a bit. Get some variety into your planning. Ensure that all adults in the class get to work with all children in the class.
5. Clarity
I started with the importance of communication and I am ending with the importance of clarity.
To ensure that your relationship with your teaching assistant is consistently good, they need to know what you would like them to do each lesson.
Don't waffle.
Don't say, 'I don't really mind.'
That's not helpful and goes back to the point about being organised and well-planned.
There is a fine line though.
You want to be clear enough so that your TA knows exactly what you'd like them to do with that child/group. However, you don't want to sound patronising by explaining something as though you're talking to a two year old.
When planning for the lesson, have a clear list of resources that might be needed, as well as clear objectives and success criteria.
Your job is to make sure that children making little to no progress are having the work sufficiently 'scaffolded' to enable them to achieve the outcomes.
Spoon-feeding
The TA's job is to make sure that they are supporting the learner without 'spoon-feeding them the answers' – and that goes for you too!
That can be tricky to do effectively. Make sure you are modelling the kind of support you'd like children to receive.
Remember! If you're not sure, ask your mentor or a more experienced teacher and they should be able to show you what that looks like.
If you still feel that your TA is not supporting the children in a way that is ensuring progress, speak to another member of staff, professionally, of course.
The one thing to remember is this: don't have the expectation that pupils will finish every piece of work.
TAs are often concerned about how much a pupil is expected to do in a lesson. Children making progress is the aim of the game, not completing a sheet of sums in twenty minutes.
If the expectation on the pupil is that the work must be completed, a TA is more likely to 'heavily support them' to find the answer.
The expectation must be that children make progress at a rate that is significant for them. A teaching assistant will then feel more confident to stop and clarify, revisit or extend the learning as necessary.
That all comes from you having absolute clarity in your expectations, both for the child, and to some extent, for the teaching assistant.
Summary
Teaching assistants can be a wonderful addition to any classroom. From providing humour on a difficult day to supporting the most vulnerable children, their experience and advice can make all the difference to your NQT year.
So what changes do you think you're going to make to the way you approach your relationship with your teaching assistant?
Which systems are you going to put in place?
Drop a comment below and let us know what you're thinking.
Whatever you decide to do, make sure that the most important people reap the benefits: the children.